IB English Guide
This post is a directory to all the articles related to IB English tips. To commemorate the existence of this lovely compilation of helpful advice, let's hear it from Mark Twain himself:
"If you tell the truth, you don't have to remember anything"

– Mark Twain
Now where that quote might fall short is who is doing the remembering because that'll hopefully be you, the IB student. I'll just do the truth telling.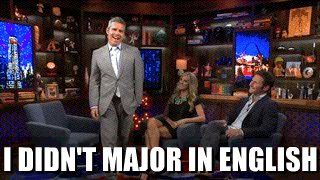 So Who Is This Guide Full Of IB English Tips For?
I can think of a few people this guide would be good for. First and foremost, the IB English students of the world.
Whether you're doing Higher Level or Standard Level English, the articles in this guide are guaranteed to 'guide' you (see what I did there? Heheh) towards those seemingly unachievable Level 6's and 7's.
The second group that would benefit from these guides are students who are looking towards taking English in IB. These guides will give you a good idea of exactly what is demanded of you, especially if you're coming from IGCSE/GCSE English.
IB English is truly a step above what you would be doing in junior high.
Not only do you need to constantly think outside the box, you also need to formulate your own arguments with solid references and language analysis.
Sound tough? Yeah it can be pretty tough but that's why we're here and that's why we're providing you with these guides.
Unfortunately, we can't help you with everything. Most of the work will need to come from your end. Our advice is simply just that. Advice.
We can't promise you that you'll instantly get Level 6's and 7's just from reading our articles. Practice makes perfect and IB English is definitely no different.
The article list will be updated in due time when we've got more tips and tricks for IB English. For now, check out our current articles below!
IB English Tips: Further Oral Activity
IB English FOA – Fundamental Presentation Tips
One Crucial Tip To Learn For Your Further Oral Activity
IB English Tips: Individual Oral Commentary
One Quick Strategy To Use In Your IB English IOC
IB English Paper 1
5 Effective Analyzing Strategies For IB English Paper 1
IB English Paper 1 – A Beginner's Guide To A Level 7
IB English Paper 2
IB English Tips: Studying
Simple Analyzing Strategy For IB English
Just can't get enough? We've got you covered because we've got guides for Business, Economics, and an IB Starter Pack guide as well!