At long last, here's the first article to do with Internal Assessments: The IB Business IA. Don't worry. What I intend to do in this article here is to give some brief advice focused on the research aspect of the IB Business IA.
This advice shouldn't be too long. I know if you're a second year IB student then you've likely finished your Business IA by now but any upcoming second year IB students may like to know ahead of time.
Let's get started
Getting Ideas For Your IB Business IA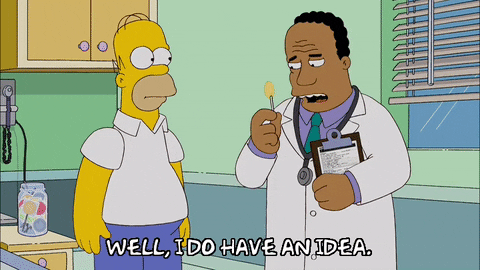 So before we get into anything, let's just discuss a crucial aspect that's hardly talked about. The ideas stage. This is important because you need to ideally be doing something that interests you enough to write about.
For HL, you guys are gonna need to think even harder because you need to carry out primary research. This can be a questionnaire, survey, interview, or discussions with focus groups.
Either way, they all need to relate to your business of choice. It would be smart to consider doing a smaller business that you have more access to because an interview may be the easier option but that's just my opinion.
For SL, there's not much to it except that you need to think about a business to write about. For you folks, it's all about doing the secondary research. We'll get to research in a second.
When you're thinking of a business, try to think about one you visit on a regular basis or at least one you're familiar with. It's good to start with something you know rather than what you don't know.
For SL students this is easier since you only have to do secondary research. As for HL, it's not as simple. HL students, my recommendation would be to look for small businesses in the area because remember, you have to do your primary research.
Unless you're planning on doing something else like a questionnaire, survey, or a discussion and not an interview, then it would probably be possible to carry out research on a larger firm. However do keep in mind if you're going for an interview in your primary research, a smaller business is highly recommended.
When searching for a firm to write on, this goes for HL too, think about one that produces or advertises products of interest to you or is in a sector that you're interested in working for (aviation, finance, agriculture, electronics etc.)
You could also go for a services type business like a bank or even an e-commerce website. The options are endless but HL guys/gals remember, you're thinking about your primary research at the same time so try to incorporate that into your brainstorming.
After you've got a relatively solid idea, it's time for the next phase.
Research Effectively For Your IB Business IA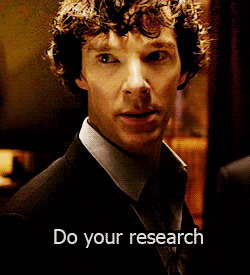 I can't say it enough. Just like most internal assessments and coursework, you DO NOT want to be approaching the IB Business IA like you can BS your way through it, especially HL students. Needless to say you're gonna need to do research for just about everything you do in IB.
All the information you're going to need has to be compiled. You need to keep a track of all your resources and cite them properly in the initial and final drafts. I repeat, be extra careful to track all your resources.
On top of keeping track of your sources, keep a note of all the ideas that pop into your head by making a note of them on your laptop or on a piece of paper. You have to keep the ideas ticking over and keeping a record of them will help with that.
While you're doing research on your business, remember at the same time that HL students need to write 2000 words. For SL students, the word count is 1500. So essentially make sure you have enough content to write on that fits the mark scheme.
On that note, have the mark scheme beside you while you research and mentally prep for writing
You can check out my SL Business IA under the IB coursework files section if you're a current member. This should give you guys a good idea of how to organize your content.
On to the last bit of today's advice.
Make A Plan To Give Yourself A Visual Idea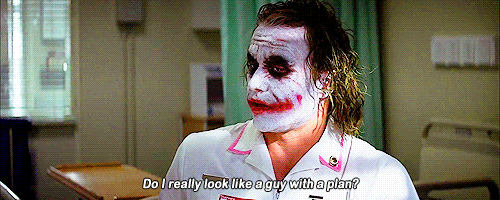 After you've done your initial planning and brainstorming, get a plan together. Make multiple plans if necessary just so you have options. You never know. One plan might be better than the other.
You can format the plan however you want. Bullet points, paragraphs, whatever suits your fancy. Just make sure you're organized.
Remember you're going to need to utilize business tools like a SWOT analysis or a Boston Matrix. If you're in HL, this could extend into the HL topics of your syllabus so remember to add any business tools from the HL chapters into your plan too.
Make sure where you're going to insert your tools and analysis. The intro of your Business IA should be where you introduce your business, what type it is (private, public, sole trader etc.) and how your research question ties in with your findings.
Your analysis is where you regurgitate all your beautiful ideas. Evaluations or mini conclusions should follow your analysis at the end of each paragraph. This isn't mandatory. However, it would make for a better read.
HL folks, the body is where you can insert your primary research findings. Make sure to make your content flow. Don't just go:
"My interview with XYZ manager of ABC here clearly shows blah blah blah as you can see [interview transcript]….so as you can see, this supports my assumption that…"
Try this:
"After analyzing my own findings from my secondary research, I sat down with the XYZ Executive Manager of Telemarketing at ABC company for an interview to see if he/she could support or refute my evaluations"
Anyway that's off the top of my head how you could add your interview in there. Obviously if you did a survey or discussions forum then that won't be the same but you get the idea.
So. Basically just plan out where your analysis goes, your primary research if you're HL, your evaluation, your citations and then your conclusion. At the very end, you need to get your bibliography in there.
SL, you guys/gals don't need to worry about where your primary research goes obviously so just make sure you've got the rest intact.
OH. Also remember to add statistics or diagrams where possible.
Looking for IB Business Paper 1 exam advice? Look no further!