Studynova's IB Program Tips Starter Pack
The IB Diploma program can be characterized in many different ways. Some ways even this IB program tips guide can't describe accurately enough. However, perhaps it can be most summarized by this quote by a former generic IB student:
I don't even have time to sleep anymore

– Generic IB student
 Or perhaps:
In IB, you can be social and not sleep, sleep but never be social, or be social and sleep but never work. You never have time to work, socialize, or sleep all at once

– Every IB student's mind
Or maybe even:
Lol I just spent 5 hours watching cat videos. Whoops, it's 11 pm. Guess I better start studying

– Essentially every IB student ever
You may ask, "Will any of these quotes every be relatable to me if I take IB"? Welp. That really depends on you. Hopefully not because sleep deprivation really isn't that fun. Take it from me.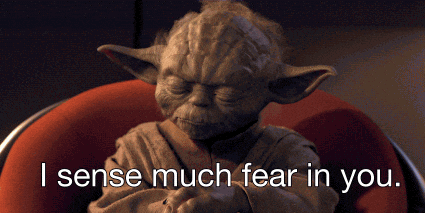 Ah good ol' Yoda.
Just because IB is a notoriously tough program doesn't mean you have to end up anti-social, sleep deprived, and stressed with work.
That's literally what this guide is here to (hopefully) prevent.
So Who Is This Guide For?
Good question. This guide is aimed at three main groups of people (maybe even a fourth one that I'll briefly mention).
The first group of people that obviously should take this IB program tips guide to heart is the IB student group.
Whether you're just beginning or have been in the program for a while now, it doesn't hurt to take a read over some of these articles and see if you're missing anything that could help you out in your studies.
It's especially important for prospective IB students to know what kind of mentality they're going to need if they're going to be going for high grades.
The second and third groups would be parents and/or students searching around for answers about IB. There's a lot of information on the internet and it's difficult to rely on one source alone.
So here at Studynova, some of the current (and hopefully future) articles should address some questions about IB, assuming we get any of course!
The fourth group would be those looking to compare IB to A Levels or the American Advanced Placement curriculum. We have an article (more in future possibly) on that down below as well.
So if you're all ready to start reading, I present to you Studynova's compilation of helpful articles!
General IB Tips Series
Studying Tips
IB Diploma vs. Other Curriculums
IB Diploma vs. A Levels. vs. AP
IB Creativity, Activity, and Service Tips
IB Extended Essay Tips
IB Extended Essay (General) Tips
IB Theory of Knowledge Tips
Looking for guides on our other subjects? Check out our English, Economics, and Business guides then!