Studynova's Quick IB CAS Tips
So IB CAS Tips. Right now, you're either saying one of two things:
What is this 'CAS' you speak of good sir?
Or (more likely)
NOOOOO DEAR LORD PLEASE NOT CAS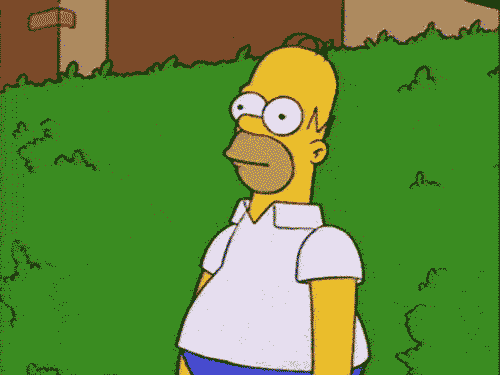 First of all, RELAX. There is nothing to worry about when it comes to CAS, other than procrastination of course. When I began IB, I was one of the types of students that FREAKED out about doing VOLUNTARY work. I mean let's be real here, given the choice between enjoying your weekend and doing unpaid arduous labor, what would you pick?
So anyway, yes. I was one of those students who literally worried because I KNEW that I was lazy. Fast forward about a month or two later, I had pretty much finished all the minimum requirements for CAS and then some.
All in all, I managed to finish CAS in my first year, which was probably about the ONLY thing I got right when I was doing IB.
How did I do it you ask? Well that's what this article is about. I'll probably write some more articles in future if there's demand but for now, here's the first IB CAS Tips article I'll be writing.
There's no magic formula I used. Seriously, you'll see why in a second.
IB CAS Tips Number 1: Sign Up Before You Have A Chance To Think About It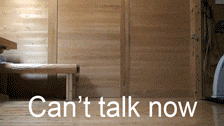 Literally. Be a busy bee like that cat. If you're in IB year one then I suggest prioritizing getting CAS out of the way first if you know your time management skills are a bit sketchy. That's why you should just sign up for anything CAS related before you even get a chance to hesitate.
If you're in IB year 2, prepare to sacrifice some studying time, especially if you haven't done your CAS project.
The logic behind this tactic I used was that I essentially searched for CAS opportunities everywhere. I was personally very lucky because our CAS coordinator always had CAS opportunities for us. This was true at least in IB year 1.
So take advantage of any CAS activities that you might get from your CAS coordinator. Remember, once you've signed up that's it. If you back down then that's up to you but do you really want to end up looking lazy and unreliable?
Aside from NOT being a nuisance to the CAS activity organizer, you can really gain some valuable time management experience here.
By signing up for CAS with little regard to the rest of your schedule, you'd basically be training yourself to be good a self-discipline and organizing yourself.
So to quickly sum up this IB CAS Tip:
Sign up for every CAS activity you can before you even begin to consider the rest of your schedule and also make sure you keep an eye out for CAS activity opportunities given by your CAS coordinator.
IB CAS Tips Number 2: Understand The CAS Abbreviation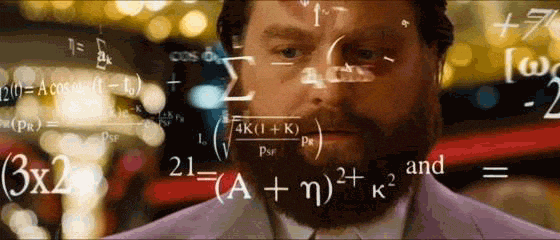 What you need to understand for this tip is that each activity you do can TECHNICALLY count as more than just one of the three CAS options. For example, I put 'Swimming' down as an activity and I classified it as "Activity" and "Service".
My rational for this was the act of swimming itself counts as an activity. As for the "Service" bit, I was on the school swim team so I reasoned that this counted as a 'service' to the school.
So that's the idea here. Each activity you do can count as more than one of the classifications. If you're asked to explain why (for some reason) then you need to be good at manipulating words and ideas together like I did so that it makes sense.
Realistically though, I doubt your reasoning for labeling an activity as two or all three of the classifications will ever be tested.
I'll let you in on a secret. I know a LOT of people at my school put "Picking up trash" as, and I swear I'm not making this up, a CAS activity.
While I'm not sure what they labeled it as, that's just to give you an idea of what you can put down. The people that put that down as an activity were never questioned.
Just don't make it OBVIOUS that you're trying to squeeze as many classifications together if the activity is CLEARLY not related to creativity. For example, putting down "Solving math problems" really wouldn't count as a physical 'activity' would it?
IB CAS Tips Number 3: Finish CAS As Fast As You Can 
If I wasn't clear before, I'll say it now. GET YOUR CAS DONE QUICK.
Like I said, doing my CAS early was a genius move I made in IB. The amount of time you free up from not worrying about CAS is liberating. I remember seeing people in my grade struggling to finish up their CAS while working on EE drafts.
By 'finish' I don't mean just write down a bunch of CAS activities by the way. I mean completing your activity descriptions, goals, achievements, reflections, etc.
Get it ALL done in your first year if possible Second year IB is no joke. I would highly recommend this tip to those who aren't confident in their time managing skills yet.
No need to recap this tip. You get the idea. Just finish it as soon as possible. It's literally the easiest part of IB to finish. Both TOK and the EE take FOREVER and are GRADED. With CAS, all you need to do is literally do some activities and write about them.
You can literally get away by writing absolute crap but I'll explain this in a future article.
Back to IB Starter Pack Guide